Water Fountains
Water is a necessity in dog parks for dogs and their owners. Dogs require lots of water during playtime, and in warmer months, their owners may need water as well.
of parks have
Water Fountains
Water Fountain Type
When installing water fountains, communities may choose to provide a two-tier fountain with high and low dispensers so both dogs and their owners may benefit, or a smaller fountain with a base dispenser and built in bowl just for dogs.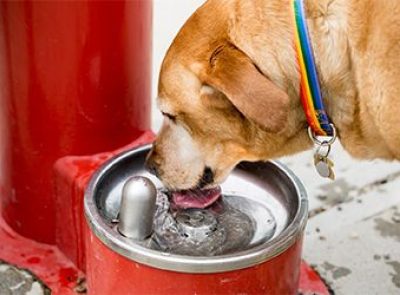 Dog-Only Fountain
Smaller and typically cheaper than the joint human option, these fountains provide water for the primary "paw-trons" of the dog park.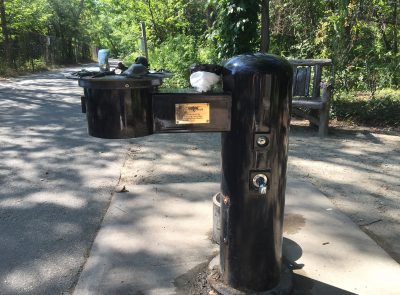 Human/Dog Fountain
These fountains provide basins at human and dog heights and are typically larger and more expensive..
In places where running a water line is prohibitively expensive, providing a mobile, refillable water source is an option. Stagnant water poses health risks therefore requiring additional ongoing maintenance planning.
See parks with Mobile Water